Speaker sessions, vendors, networking, raffles and giveaways...What a day! Last week, members from iuvo Technologies spent Friday at Mohegan Sun for BankWorld 2018 and we had a super time. (Ok. Now that we got that bad pun out of the way, back to the blog.) This show was for executives, senior management, or any red cape wearing staff member involved in operations, technology, lending, retail banking, marketing and sales, human resources, security, or compliance and risk management. The convention enables these financial professionals to come together and experience content-rich, dynamic and essential educational sessions, interactive panels, cutting-edge exhibits, countless networking opportunities, raffles, and so much more.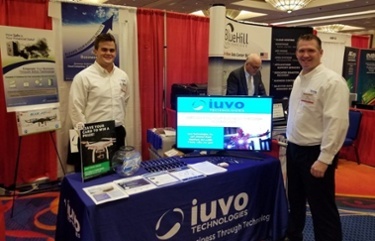 The morning was filled with knowledge packed breakout sessions from a variety of informative speakers. In the afternoon, everyone congregated in the convention center for some awesome vendor setups. There was a lot of great energy, and an immense exchange of knowledge as attendees could traverse the room, ask questions of exhibitors, and gain insight to their company's specific needs. As the day wrapped up, attendees gather for networking, raffles, some sweet giveaways, and awards. (Congrats to our prize winners!)
Technology, IT Services and Banking
iuvo Technologies focused on how financial institutions, such as credit unions and banks, are important to society as a whole to enable the successful utilization of capital to buy houses, pay for college, start a business, and more. There has never been a better time for these institutions to use IT to differentiate themselves from their competitors and use technology to innovate and compete with FinTechs and financial startups. Our message was simple: next generation information technology and services should solve business problems and elevate business results. Download our free white paper to find out how these services and technology can help you reach your business goals for 2018.
Download your free white paper here.