Between the Metaverse, cryptocurrency, and robots—2022 was a big year for tech. 2023 will be even bigger with more AI use cases, green technology, and Web3, among many other trends. Take a look at what experts predict will dominate 2023 below: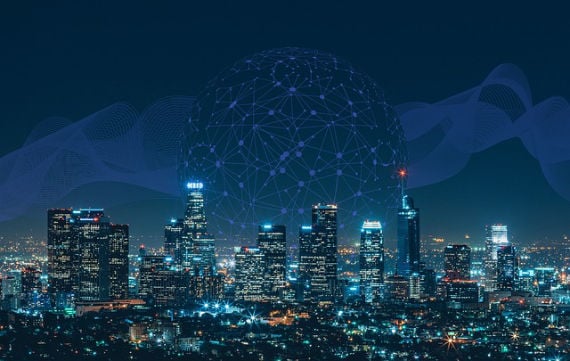 1. AI
AI has been a game-changing technology since it first emerged, but in 2023, experts predict that will be taken even further. No-code platforms AI will make the technology more accessible, with their drag-and-drop interfaces, and enable more organizations to take their strategies to the next-level.
AI will also become more common in online shopping, aiming to make the process as seamless and autonomous as possible. According to Forbes, some sites, like Stitch Fix, are already using these AI-enabled algorithms to recommend clothes to their customers, and seeing a lot of success. In retail, AI will be used to manage inventory processes and make concepts like buy-online-pickup-at-curbside (BOPAC), buy-online-pickup-in-store (BOPIS), and buy-online-return-in-store (BORIS), will become more popular. Other use cases across retail and manufacturing will continue to emerge throughout 2023.
2. Green Technology
Concern over climate change will increase in 2023. The good news is that more organizations are working to mitigate some of the biggest problems around carbon emissions. Renewable energy sources will continue to gain popularity and be explored in 2023. One example is 'green hydrogen,' which is "a new clean-burning source of energy that produces close to zero greenhouse gas emissions," according to Forbes. Two major European energy companies, Shell and RWE, are working on establishing the first major green pipeline from wind plans in the North Sea.
3. More Human-like Robots
No, it's not the plot of iRobot…it's 2023! Experts predict robots will become even more human-like, in both appearance and capability. Some key use cases are as event greeters, bartenders, concierges, and companions for older adults. We'll also begin seeing them in warehouses and factories working alongside humans in manufacturing and logistics.
4. Progress in Web3
2022 saw more interest around blockchain technology and non-fungible tokens (NFTs). Experts predict this trend will continue to gain momentum, as the technologies become more usable. The goal, as Forbes notes, is to "give us the tools we need to create online spaces that we truly own." Web3 helps do that by decentralizing data storage and encrypting it using the blockchain—which helps keeps information safe, while also employing innovative ways to access it.
Practical use cases for these technologies will become more common in 2023. Some examples include NFT concert tickets, which unlock special perks like backstage access and exclusive memorabilia, or NFT 'keys' that can be used to access special digital products or services.
5. Merging the Physical and Digital World
Digital twin technology and 3D printing will continue to revolutionize the way we approach real-world processes. Digital twins are virtual simulations that enable product designers and engineers to truly understand and test new ideas. Simulating these environments helps decrease the time it takes to launch and the cost of development and testing. It also leads to a better overall product down-the-line. Upon completing virtual tests, engineers can tweak and edit components as needed using 3D printing.
These are just a few of the trends we expect to see dominate this year. For help getting started on your IT goals for 2023, contact us today.