Online shopping has always been an easy, convenient way to shop. But when COVID-19 hit, ecommerce sales skyrocketed—hitting their highest quarterly revenue in history at almost $258 billion US dollars. By the end of 2022, sales are expected to surpass $1 trillion in the US alone.
Unfortunately, with this increased popularity has come an increased risk of ecommerce fraud. As a store owner, there are certain steps you should be taking to protect your customers. Explore some of them below.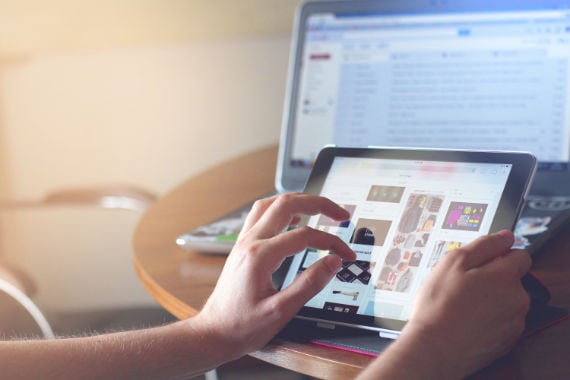 1. Look for warning signs of ecommerce fraud
There are some common warning signs of suspicious activity that (often) point to an attempted scam. Some of these include:
Very large orders: While it's usually very exciting to see a large purchase, if it's significantly larger than any order you've ever received from your site, you should take extra steps to make sure it's legitimate. Check for expedited shipping, since scammers often want the order shipped as soon as possible to help evade detection.
Multiple very small orders: Scammers often 'test the waters' by starting with multiple smaller purchases before moving on to larger ones, since they're more likely to go undetected for longer. Double check these types of transactions or accounts.
Many back-to-back purchases: Quick back-to-back purchases could indicate bot activity, so be aware if you get multiple purchases over a short period of time from the same account or card.
Multiple failed transactions: A failed transaction or two isn't cause for concern, but multiple declined transactions in a row could be a sign of a scammer trying to guess information or cards.
Multiple orders from different cards: If a customer is making quick purchases (ex: a day to a week apart) with different cards, it should be flagged as suspicious. It could be a scammer trying to remain undetected by using multiple cards.
None of these alone are indicators of ecommerce fraud, but they are worth looking into if you encounter them.
2. Achieve PCI compliance
PCI compliance is a set of standards created by the Payment Card Industry Security Standards Council that businesses need to follow in order to accept credit and debit card payments. This is a requirement by law for all merchants who process credit card data, so it should be first priority if you haven't achieved PCI compliance.
These guidelines help ensure sensitive customer data stays safe throughout the whole transaction. According to HubSpot, "Guidelines include encrypting cardholder data across open networks, use of antivirus software, and restricting access to cardholder data to necessary personnel only."
Using a reputable platform that offers a payment gateway, like HubSpot, can make it easier, since PCI compliance will already be handled. HubSpot has a lot of built-in security features, which makes it easier for you to focus on your customers' experiences, rather than securing them. We can help you get started with HubSpot today and secure your online store. Learn more here.
3. Encrypt your website with SSL
One letter can make a big difference, especially when we're talking about HTTP vs. HTTPS. Secure Sockets Layer (SSL) protection is a basic security feature that can help your customers feel protected while shopping. It keeps sensitive data safe as it's moving between a visitor's web browser and a website's server, and prevents hackers from reaching sensitive info. In order to get that coveted 'S,' you need to purchase an SSL certificate for your site. But it's worth it to avoid situations like the one below (and protect customers):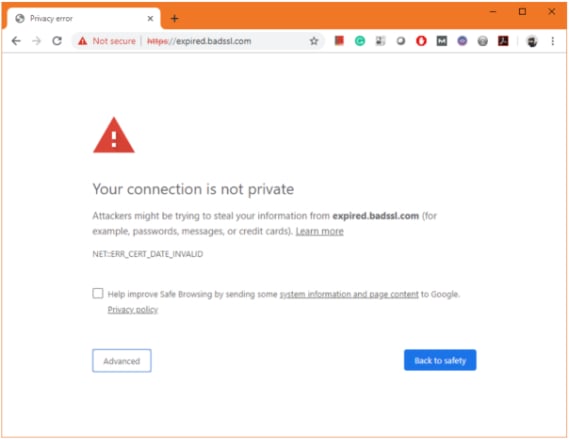 4. Require strong passwords for users
It's reasonable to be concerned over how strict password requirements will affect conversion rates, but having restrictions in place will actually benefit customers—and you—in the long run. Plus, you don't need crazy restrictions. According to HubSpot, "If you require passwords to be at least 10 characters long and include a number, an uppercase letter, and a symbol, that's sufficiently safe." Losing a few conversions to password restrictions is worth it if it means you can avoid scams that negatively impact revenue, brand perception, and customer loyalty down the line. Additionally, many browsers, like Google Chrome, have features that suggest strong passwords and save them automatically for future use, to make it as user friendly as possible.
5. Regularly audit website for vulnerabilities
Security audits are a crucial part of protecting your online shop. They can help you identify problem areas, and create actionable plans to solve them. It's recommended that you audit your site at least once or twice per year to ensure your protections are up to date.
Audits can be conducted by an internal security team or trusted partner, like iuvo Technologies. We offer complimentary IT assessments to help organizations uncover potential security vulnerabilities, as well as:
A copy of your company's current IT status
An overall score of your IT solutions against current industry best practices
How your IT plan impacts your business goals
We're here to help you protect customers this holiday season, contact us today.