When you're looking to hire someone or a company to fulfill a need, experience matters. Across the tech industry, there is a common cause of why emerging technologies are not being implemented promptly: quality, experienced candidates.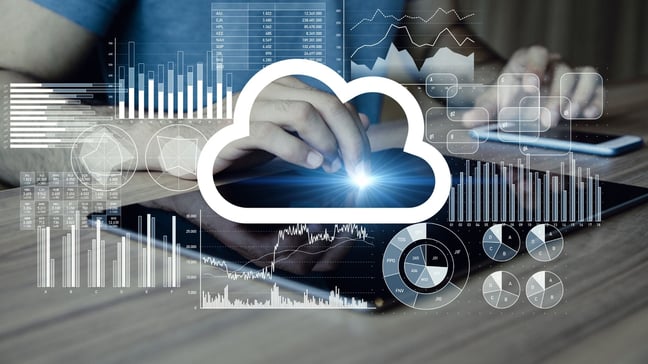 According to a recent Gartner Survey, "IT executives cited talent availability as the main adoption risk factor for the majority of IT automation technologies (75%) and nearly half of digital workplace technologies (41%)." Not only is there a shortage, but tech giants like Facebook, Google, Amazon, etc. are offering extremely lucrative and competitive packages to highly qualified candidates. This leaves non-tech-based companies from industries like manufacturing, fossil fuel, and transportation with a smaller, less-qualified pool of candidates to choose from holding up their cloud infrastructure advancements. There is no hiding the fact that the pandemic forced the remote work shift years before its time. Yinuo Geng, at Gartner, states that the "ongoing push toward remote work and the acceleration of hiring plans in 2021 has exacerbated IT talent scarcity, especially for sourcing skills that enable cloud and edge, automation and continuous delivery." With this shortage comes a halt in progress, so why don't businesses go back to the traditional office environments?
With businesses starting to open and grow again, why is there still a demand for cloud technologies?
Cloud-forward environments have not been a necessity, but only a suggestion as society becomes more integrated with technology. Businesses were always an in-office-first environment until the pandemic. Most were running with on-premises or hybrid environments, VPNs to access any data when workers were out of the office, physical AD servers to manage file permissions, and hosted Exchange servers to manage Email. The pandemic forced businesses to adapt to a work-from-home and cloud-forward environment at an alarming rate and according to a Prudential survey of 2,000 adults, that work-from-home environment is here to stay. 87% of adults surveyed want to continue to work from home or find a company that will allow them to.
In addition to going remote, the need for an on-premises environment is dwindling. The typical on-premises infrastructure hinders an effective work-from-home environment and can lead to unpredicted expenses that are caused by troubleshooting and replacing hardware when it becomes EOL (End of Life). Having that cloud environment negates those problems and gives back time to your IT team to focus on running your environment in the most efficient and secure way.
What does cloud infrastructure include?
According to Emil Sayegh and his article, The Future of Cloud is Vertical, a cloud infrastructure includes:
Security & Compliance

HIPPA (health insurance and healthcare compliance)

FISMA (government compliance)

FERPA (education compliance)

PCI (credit card processors)

Web applications

CRM and ERM

Application, data, and systems monitoring

Storage

Email, voice, and messaging integration

Analytics and machine learning
Our business isn't a tech giant, but we want to start pushing towards cloud computing… what do we do?
Well, the IT Skills gap is still widening and 59% of organizations expect this gap to continue through 2022. Contracting a quality MSP may be the most viable solution as most traditional in-house IT specialists are not equipped, nor have the time to familiarize themselves with cloud technology. iuvo Technologies is armed with a team of consultants with more than 22 years of average experience to implement and move any company from a local environment to a hosted-cloud environment. Our diverse client base allows us to understand and implement emerging technologies daily while being able to support and future-proof business environments for years to come. Not only are our consultants equipped to handle the push towards a cloud-forward environment, but they also have implemented these environments at many of our clients, even going so far as to minimize downtime into the 5-9's.
If you are interested in hearing more about how migrating to a cloud environment can benefit your company contacts us, today!