Undoubtedly one of the keywords in the 21st-century business world is "entrepreneur" and most of us are familiar with the concept and the challenging path. But what if we could encourage the entrepreneurial spirit in our organizations and have our teammates act as intrapreneurs?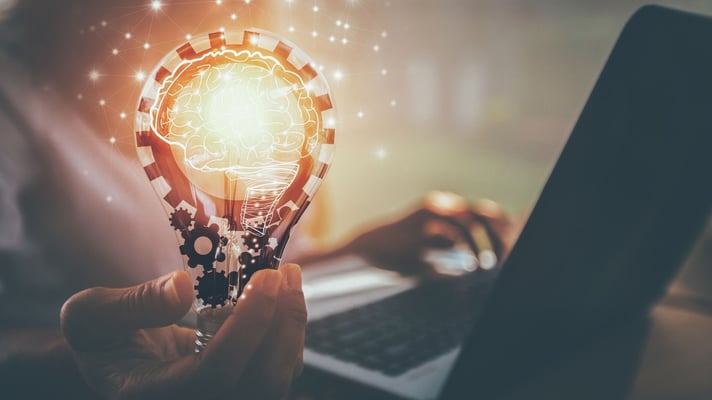 What is Intrapreneurship?
Intrapreneurship means to act like an entrepreneur within your own company. While entrepreneurs themselves often start and run their own companies, intrapreneurs are those who innovate within an existing organization. Their characteristics are that of someone who is self-motivated, proactive, committed to innovating, and is passionate about providing higher value for their employer. 
The word intrapreneurship was first used in 1978 in the white paper, "Intra-Corporate Entrepreneurship", by Gifford Pinchot III and Elizabeth S. Pinchot, and in 1982,  Norman Macrae used the term in the Economist article, "We're all Intrapreneurial Now". The word became trendy during the dot.com bubble and Silicon Valley innovators started to look beyond the newest internet start-up for growth in the technology sector.
How to Develop Internal Entrepreneurs
Intrapreneurship happens when team members use entrepreneurial thinking in their roles within the organization. A company culture that promotes internal entrepreneurial thinking starts with a leader who exemplifies it. Here in iuvo, we follow a couple of important components of what it is to encourage successful intrapreneurship at the workplace:
Promoting a Growth Mindset
Everyone in the company plays a critical role, therefore the success of our company and the individual's success are deeply linked. Our first key factor to be a successful internal entrepreneur is to adopt a growth mindset vs a fixed mindset. In our experience being an open-minded and growth-oriented individual is where you can have a great impact on your company and your clients. A growth mindset can be developed through the desire to learn and therefore it is the tendency to embrace change, view challenges as opportunities, learning to give and receive constructive feedback, and be inspired by others' success. Albert Einstein once said "If I were given one hour to save the planet, I would spend 59 minutes defining the problem and one minute resolving it." With this in mind we stress the importance of being a successful intrapreneur is to focus on the process instead of the end result.
Encouraging Outside the Box Thinking 
For us thinking outside the box means that we are willing to consider different solutions and methods for reaching the desired outcome. We encourage thinking differently and challenging the status quo because higher quality work comes from a greater perspective. 
Incorporating EOS 
EOS stands for entrepreneurial operations system and by incorporating such we have achieved rapid growth and better work/life balance. In iuvo we harness our team members' energy through a simple set of tools and principles. With EOS we can organize the challenges we face every day and solve issues before they become problems. Everyone in the company is on the same page, knows the direction we are heading and stays true to our values. We hire the best people and have the right people in the right positions. We are data-driven, and we have our core processes established for everyone to follow and become accountable. With EOS everyone is working toward the same goal and our clients are happier because of it. 
To be a successful internal entrepreneur means to put your idea into action without over-thinking it. Radical innovation happens when many self-organizing employees experiment profusely and learn from collective feedback. Innovation lives at the cross-sections of creativity and disruption. 
iuvo Technologies provide value to businesses that need technology to bring an idea to market quickly and efficiently. We are proud intrapreneurs and would be happy to discuss further how you can implement this mindset in your business. Contact us today!