iuvo Technologies, Boston's premier white-glove IT consulting and Managed Services Partner, was recently named one of Boston Business Journal's 2022 Best Places to Work. This year marks the 20th annual awards for the Boston Business Journal. It's Boston's first and longest-running awards program recognizing great workplaces.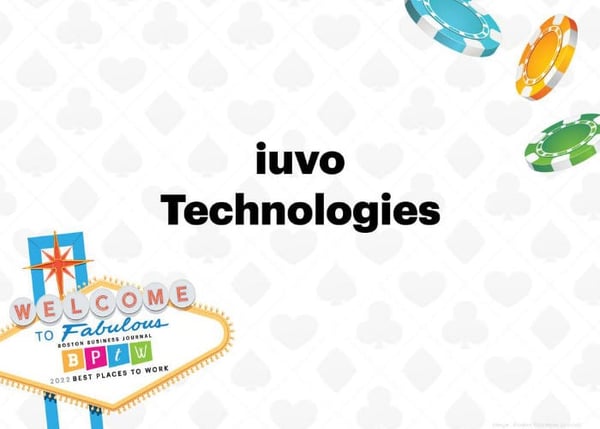 Scores are based on employee attitude surveys that are designed to measure feelings around day-to-day operations and the general workplace environment. iuvo Technologies was among the top-scoring companies in Massachusetts.
"We realized a long time ago that the secret to our success is to hire great people and take really great care of them," said Bryon Beilman, President and CEO of iuvo Technologies. "Happy people do their best work."
For many companies, COVID-19 and the Great Resignation have created a lot of challenges, but for iuvo Technologies it's been the opposite, Beilman said. "We have benefited. Those who are looking for a positive and empowering environment have found us, and we continue to thrive."
iuvo Technologies grew its workforce by 39% in 2021, and is excited to keep that momentum growing throughout 2022 and beyond. Our focus is on developing and expanding our Life Sciences & Biotech, DevOps and Cloud services.
"Being recognized by the Boston Business Journal as one of the greatest places to work is a welcome external validation that we have something special," Beilman said.
Learn about our amazing team of iuvonauts here, or contact us!