We are excited to announce we have partnered with the Massachusetts Bankers Association (MBA) in an effort to modernize its IT infrastructure as well as bring leading technology strategy and support to its member banks. MBA represents 120 commercial, savings and cooperative banks and federal savings institution members with 72,000 employees located throughout the Commonwealth and New England.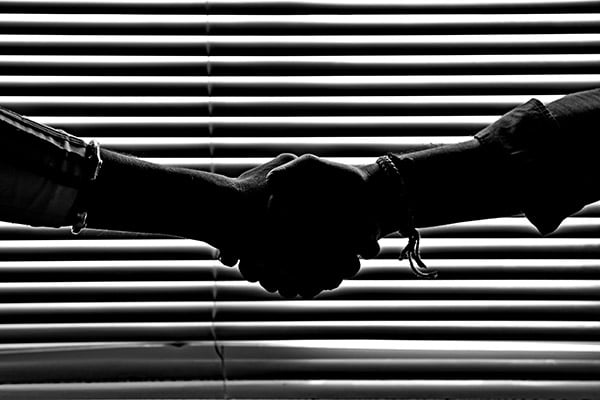 As iuvo Technologies selects partnerships, significant weight is given to several pieces of criteria, including how closely aligned potential partners are with our own core values, how important approaching everyday business with a "how we can help" mindset is to them and if they aim to positively innovate within their industry, as we do in ours. In addition, "iuvo" literally means to "help, aid, assist, or gratify". From our conversations with the MBA, we quickly realized that the Association also represents these beliefs in how they interact with their members. As we invested time into selecting partnerships over the last few months, it was clear that MBA provided a unique combination for us as we both seek to provide an incredibly valuable service to the banking vertical throughout Massachusetts.


Bryon Beilman, President and CEO of iuvo Technologies said, "From the moment we began meeting with Kathleen and the MBA team, it became apparent that they work incredibly hard to provide a lot of value to their banking members and a large part of this is leading by example. Banks need trusted partners to allow them to navigate compliance while modernizing how they do business. I truly believe that our new partnership with MBA will be great for both of us, but even more so a differentiator for MBA's members who will see first-hand our combined strength and capabilities."
Our partnership aims at providing the Massachusetts financial services industry:
Up-to-date and active protocols for cybersecurity education, prevention and monitoring to ensure data is protected at all times.

Complete overhaul and implementation of unified communications tools and Microsoft 365 for increased productivity and communication.

Cloud architecture and migration services to enable flexibility and work from anywhere.

IT consulting to ensure the businesses within the financial services industry grow in a meaningful manner as the world around them changes.

Overall review of internal systems, vendors and processes in order to reduce complexity and increase efficiencies.

IT focused content relevant to the financial services industry in order to spread our combined knowledge across the spectrum of our member institutions.

Kathleen Murphy, President and CEO of MBA said, "iuvo Technologies' began working with MBA within an hour of solidifying our partnership and has moved quickly to address near term needs while also developing our information technology infrastructure for the future. It goes without saying, we are incredibly excited for the opportunity our partnership with iuvo Technologies affords our two organizations as well as how we will combine forces to anticipate and respond to the needs of a rapidly changing banking industry."

We are very excited about our partnership with MBA and cannot wait to put our significant history and expertise helping the financial industry to use.
Please contact us if you would like to talk to us about your financial institution's needs.