---
iuvo Technologies Lyberty Way Trail Event
At iuvo Technologies, our core values are near and dear to us as it defines who we are. One of those core values is that "We are socially and environmentally responsible and strive to make our effect on the world and people around us better than when we arrived." Although we give back to our community regularly, we try to schedule a bigger scale event every year where we donate our time toward something bigger than ourselves.
We worked with the town of Westford, MA to clear and mark the Lyberty Way Conservation Trails that are behind our office park. A group of iuvonauts spent a Saturday in June clearing and marking the trails followed by a Cook out in the parking lot. Jeff Beard, on of our iuvonauts created the video below of the event and included some cool drone footage.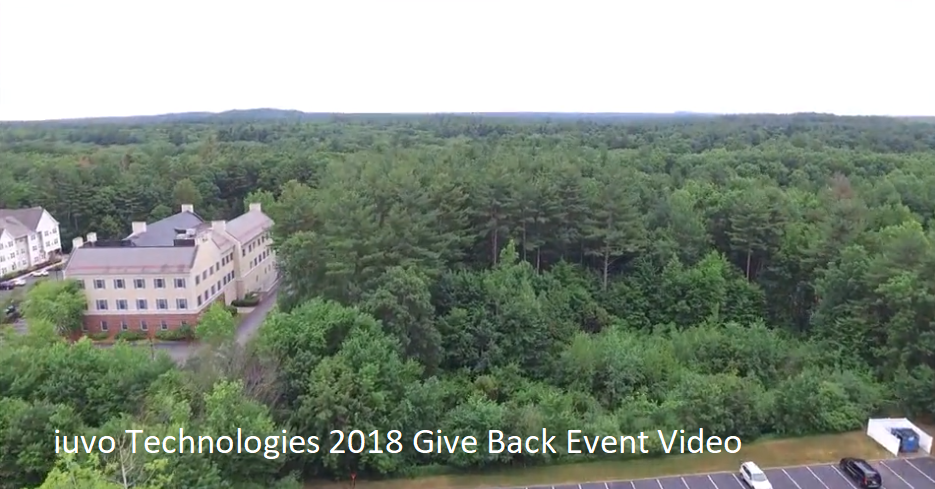 We shared this map with the businesses around our area so others can enjoy a hike or perhaps a shaded option for a walking meeting.
The Lyberty Way Trail Map in Westford, MA as seen from Littleton Road.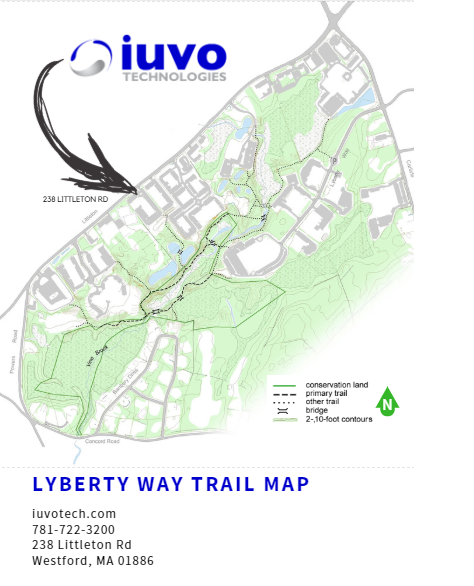 ---

We love working at iuvo Technologies and giving back to the community is a rewarding experience. Check out our previous give back event here.