In a continuous effort to give back to our community, iuvo Technologies employees spent the night of May 28th decorating and filling duffle bags with supplies for children in foster care. Partnering with Together We Rise, this event was near and dear to a few iuvo employees who foster children and suggested the event.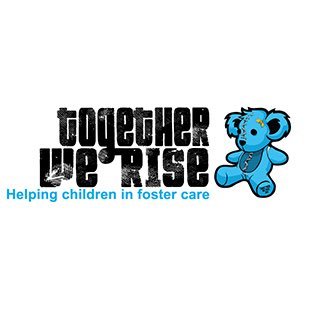 iuvo employee, Jesse McCain said, "As a foster parent, kids have arrived at my door with a garbage bag filled with their belongings, or with nothing at all. Watching our team decorate and assemble nice duffel bags with a few essentials for these kids meant so much to me. The kids that receive them are going through the a really tough time and I hope the bag gives them a little touch of joy and dignity."

Another iuvo employee, Cristina McIntire, said, "I have been a foster care resource for over 10 years. My family jumps at any chance to give back to these kids and make an impact in their lives. So little goes so far in their world. If you're looking to make a difference- really make a difference- involving yourself with anything pertaining to foster kids is the way to do it."

She continued, "when iuvo polled employees for ideas on how to spend our charity event, I didn't think twice about introducing this organization to them. I hope this is the start of a long relationship."
Founded in 2008, Together We Rise is dedicated to transforming the way youth navigate through the foster care system in America. Though Together We Rise has many programs, iuvo Technologies chose their sweet case program to participate in. Many children travel from foster home to foster home with their belongings in a trash bag. Providing an alternative to a trash bag gives the children a sense of dignity and respect.

The dedication iuvo employees had (some were at work well past 10pm!) is not a surprise. The desire to help and assist is engrained in our culture- "iuvo" is Latin for "to help, please, aid, assist and gratify". President & CEO, Bryon Beilman said of the iuvo culture, "When it comes down to it, it feels great to give back to others, everyone feels it, and you could see it with the smiles as we were doing this together. What's better than doing something as a team that has a direct impact on others who really need it? I can't think of anything better."