Last week iuvo Technologies, Boston's favorite white-glove IT consulting and managed services partner, was once again named one of the world's premier managed services providers by earning a spot on the celebrated Channel Futures 2020 MSP 501 rankings! The MSP 501 list has been running for an impressive thirteen years and identifies top forward-thinking global MSPs.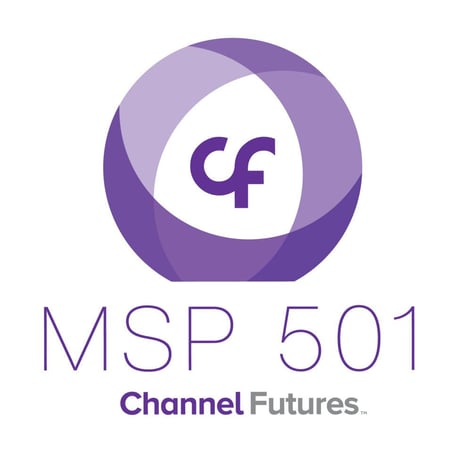 MSPs from around the globe completed an exhaustive survey and application this spring to self-report product offerings, annual total and recurring revenues, profits, revenue mix, growth opportunities and company and customer demographic information. Applicants were ranked on a unique methodology that weights revenue figures according to long-term health and viability; commitment to recurring revenue; and operational efficiency. This year represents the largest number of applicants in the MSP 501 history, further solidifying that the MSPs chosen for this acclaimed award are among the top in the world.
"MSPs are upping their game, getting more competitive and we are still at the top. That speaks volumes. When you are constantly focused on innovation and providing the best IT service possible it's great to look up, take a breath and realize that someone has noticed and that you're heading in the right direction, especially with the events we have all been dealing with these past few months.", said Bryon Beilman, President & CEO of iuvo Technologies.
We are so thrilled to be a continued part of the MSP 501 family. We appreciate the recognition and are incredibly honored to be named to this list for another year.
The full list of winners is downloadable here.
About MSP 501 List
The 2020 MSP 501 list is based on data collected by Channel Futures and its sister site, Channel Partners. Data was collected online from Mar. 1 through June 30, 2020. The MSP 501 list recognizes top managed service providers based on metrics including recurring revenue, profit margin and other factors.