We're pleased to announce that our fantastic team at iuvo Technologies has once again secured a spot on the Inc. 5000 Fastest Growing Companies list, this year coming in at number 3,428. This isn't the first time iuvo Technologies has been recognized by Inc. magazine, the most prestigious list of the nation's fastest-growing private US companies. For the fourth consecutive year, we've been recognized for achieving growth.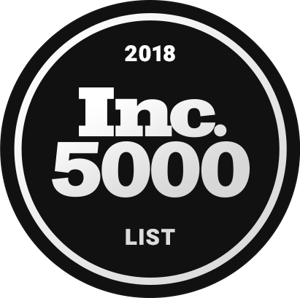 "At iuvo Technologies we strive to provide an excellent customer experience and to empower our customers' business through elegant technology solutions, while also making a meaningful impact in our community. I genuinely believe that these commitments are what sets us apart and has allowed us to continue to achieve significant growth year after year," said iuvo Technologies President and CEO Bryon Beilman. "We have an excellent team and we're always looking for new and innovative ways to exceed expectations and stay ahead of the curve."
This year, iuvo has done more than simply "make" the list. With 111% growth, we have been ranked 9th in Massachusetts, 10th in New England, and 154th in the entire United States in our category of IT Management. Additionally, we were ranked as the 89th fastest growing company overall in Massachusetts across all industries.
To find out what sets iuvo apart from the competition, get in touch and schedule your FREE IT assessment today.
You can find complete results of the Inc. 5000, including company profiles and an interactive database that can be sorted by industry, region and other criteria at www.inc.com/inc5000. To view iuvo Technologies profile, click here.