iuvo Technologies' 2022 Business & Leadership Technology Symposium is coming up tomorrow, October 12th, at the AC Hotel Boston Downtown. We're so excited, and have a great lineup of speakers and activities planned for the whole day. Today, we're highlighting our own iuvanauts that will be presenting starting with those on our Modern Workplace panel, The Future is Here: The Modern User Workplace. We're also featuring Gary Cutbill who will be presenting The Cloud Launchpad: Architecting Success in AWS, and CEO and President, Bryon Beilman, who will be discussing Leadership at the Edge: The Hyperloop for Business. Keep reading to learn more, and make sure to check our Twitter, LinkedIn and Facebook for updates throughout the day tomorrow.
Matt Freake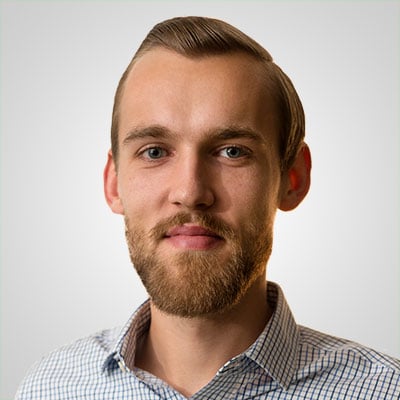 Matt is passionate about the people behind IT but that doesn't mean he isn't technical. With a deep understanding of cloud infrastructures, he works with customer's to build bespoke solutions that are not only secure and cutting edge, but also user friendly. Internally at iuvo Technologies, he is focused on making all aspects of our business reflect our Core Values as well as making iuvo Technologies a great place for it's employees. He spends his free time rock climbing, playing the drums, and on the perpetual quest to make the best cup of coffee.
Adam Jones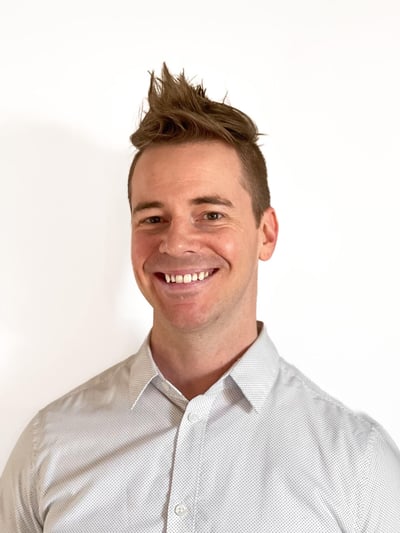 Adam is a progressive IT generalist with over 20 years of experience in the MSP industry. He is focused on implementing cloud-first technology solutions that drive growth and productivity for small and medium-sized businesses. He is a self-driven, customer-centric engineer with a passion for learning and deploying new technologies.
When he's not flying through the clouds, he can be found volunteering at events for a local animal rescue or spending time with his foster pups and his own pack. He enjoys cooking and eating all types of cuisines and he has a new-found love for house plants.
Jeff Ouellette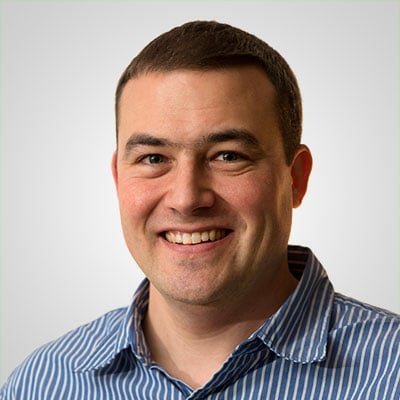 Jeff is COO and a co-founder of iuvo Technologies. With more than 25 years in IT and computer systems, Jeff brings a broad set of technical and business skills he has developed while running a business and consulting to a broad range of businesses and organizations.
Jeff has a bachelors degree from WPI in business with a minor in computer science and an MBA from Boston University. As COO, He is in responsible for the operations of the company including service delivery, finance and human resources.
If you run into Jeff outside of work, you might find Jeff enjoying time with his family, running a marathon, or relaxing on a boat.
Gary Cutbill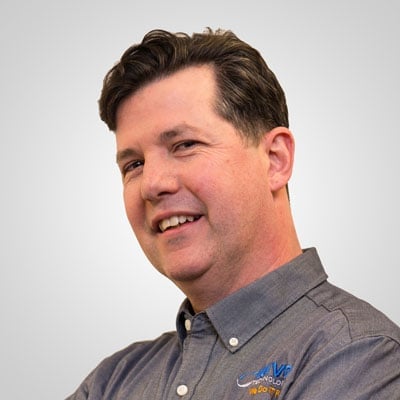 Gary is a seasoned, solutions-oriented Systems Administrator with a strong Linux and networking background. He is a champion of DevOps principles who views IT architecture from a systems engineering perspective. He has considerable experience supporting both engineering and research organizations, particularly at high-tech startups. Out of necessity he has developed a knack for reducing complexity and improving reliability in chaotic environments.
Gary is a big fan of both virtualization and cloud-computing but only when they contribute sensibly to a technological design.
Bryon Beilman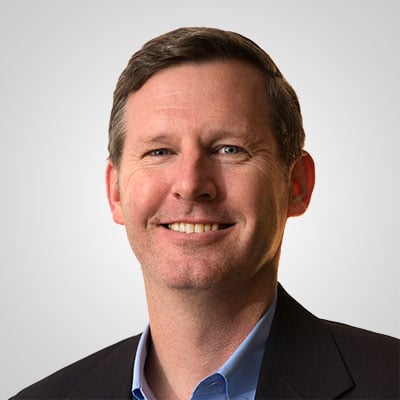 Bryon Beilman is CEO and co-founder of iuvo Technologies, inc. which he and colleague Jeff Ouellette started in 2007. With more than 30 years in IT and systems management, Bryon brings a broad set of technical and business skills he has developed while working for small, large, government and startup organizations.
Bryon is an industry leader and as CEO has responsibility for Sales, Marketing and Business Development at iuvo Technologies. Bryon has a degree in Electrical and Computer Engineering from the University of Colorado, Boulder and has been a contributing author on books, conference papers and is a regular contributor to the iuvo Blog. When not in front of a keyboard, Bryon enjoys spending time with his family, running, biking and playing guitar.