iuvo Technologies' 2022 Business & Leadership Technology Symposium is coming up next month on October 12th at the AC Hotel Boston Downtown. We're so excited, and have a great lineup of speakers and activities planned for the whole day. Today, we're highlighting two of our keynote speakers, and their presentations. Keep reading to learn more, and sign up for our symposium today.
Gail Kraft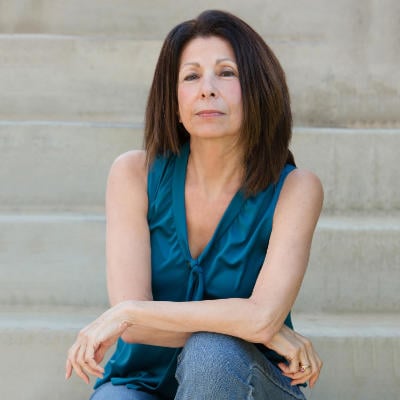 Gail Kraft, author of The Empowering Process and Authentic Women Have It All, is a motivational speaker, writer, Podcaster and has been an Empowerment Master since 2012. She runs motivational programs on self-development, leadership, as well as language and communication techniques. Gail has worked with businesses, entrepreneurs, and individuals offering various approaches for accessing self-awareness, focus, and emotional balance for bringing clarity to their purpose, making better choices, and living healthier and happier. Your business, your career, your life all hinge on you being the best you can be with intention.
Gail is skilled in Life Coaching techniques, NLP Mastery, Quantum Linguistics, Soul Realignment, and more with a focus on how to utilize these tools and techniques to tap into her client's personal roadmap to maximize their results.
When you work together with Gail, you uncover what is happening in your life, where you want to go, and the best way to navigate this territory to achieve your deepest desires. Join her clients and learn how to shift your life to live at a level of awareness aligned with your very core, with your personal blueprint for success.
At our upcoming symposium, Gail will be speaking about The Creative Disruptor. Discover the power of your language, step beyond conventional communication training and into being present with the conversation. Experience how easily you can allow yourself to be comfortable while in an uncomfortable state. Understand the value of getting into flow and taking action on breakthrough ideas. The old structures are no longer agile enough, creative enough, or flexible enough to support the swiftly changing landscape of today's business and today's life. Leave with a different perspective and discover direction, support, or tools you can use to manage the chaos in life.
Check out this video to learn more about Gail and why you should come to our symposium.
Morra Aarons-Mele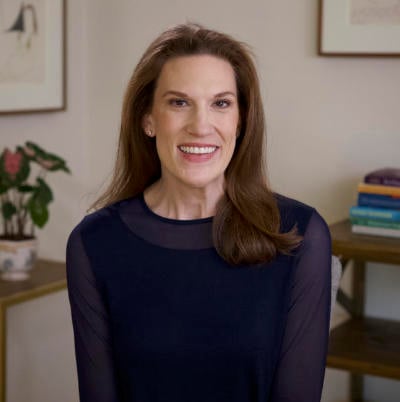 Morra Aarons-Mele is a (mostly) happy, successful person. She also identifies as an extremely anxious overachiever. Morra knows that taking your mental health seriously is a leadership strength. She launched and hosts The Anxious Achiever podcast for LinkedIn Presents, which was a 2020 Webby Awards Honoree, and is a top 10 management podcast and top 50 business podcast. She's passionate about helping people rethink the relationship between their mental health and their success. Her upcoming book, The Anxious Achiever: Turn Your Biggest Fears into Your Leadership Superpower, will be published by Harvard Business Review Press in April 2023 and she speaks to and consults frequently with Fortune 500 companies, startups, and U.S Government agencies. She is a 2022 LinkedIn "Top 10 Voice" in mental health.


Morra Aarons-Mele is an entrepreneur and communications executive. In addition to her work in workplace mental health, Aarons-Mele founded the award-winning social impact agency Women Online and created its database of female influencers, the Mission List, which she sold in 2021. Morra was named 2020 Entrepreneur of the Year at the Iris Awards, created to recognize excellence among digital content creators. Before starting her own business, Morra worked in digital marketing and politics, helping Hillary Clinton log on for her first online chat and founding the digital public affairs team at Edelman, where she worked with Fortune 50 clients.


Aarons-Mele is also a prolific writer. Since 2004 she has covered the campaign trail, the White House, the lactation room, and the office cubicle. Her book, Hiding in the Bathroom: How To Get Out There (When You'd Rather Stay Home), was published by Dey Street Books in 2017. She has written for the New York Times, Entrepreneur, Fast Company, Slate, InStyle, O, the Wall Street Journal, Forbes, and the Guardian.
Aarons-Mele has degrees from the Harvard Kennedy School and Brown University. She and Nicco Mele live in Boston with their three children.
See Morra speak on October 12th, where she'll be covering Leadership for the Hybrid Era: A Roadmap. Check out a description of her presentation below!
In 2020, work changed forever. Managing took on added complexities as teams became remote overnight, and those complexities have only increased. Work is no longer where we go, but what we do. Most of us feel we're charting new leadership territory without a map.
Uncertainty makes us anxious, and contributes to burnout and disengagement. We need to know where we're going and how we'll get there. We need a roadmap.
In this session we will discuss:
Understanding and managing your leadership anxiety
Managing hybrid teams who are feeling burnt out and anxious themselves
Effective communication in the hybrid era
Setting new norms and boundaries for hybrid teams
Advancing equity and inclusion when teams are remote
Preparing for what's next for work-life in the hybrid era
Morra will help leaders create an effective roadmap for engaging hybrid teams, creating re-energizing new ways of working for both their teams and themselves.
Don't miss out on these amazing speakers and the other presentations we have planned. Reserve your spot today!