We did it. After eight amazing weeks, we finally finished our third-annual Business & IT Leadership Symposium. Our goal every year is to bring together brilliant industry leaders of all verticals to share experiences and learn about the things that make your company run – the business side and the technology that backs it. We truly care about empowering your business through technology and best practices and hope you came out of our symposium with the ability to use grit and resiliency to transform your organization and develop a competitive edge.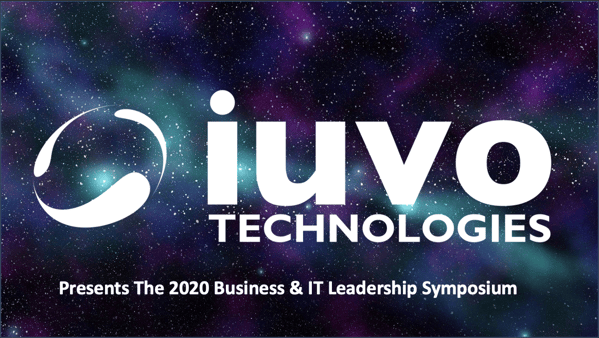 This year was definitely unlike our past Symposiums, but it allowed us to welcome many more attendees as the content could be consumed at your own pace with weekly pre-recorded webinars delivered right to your inbox. We certainly hope we can resume our past format and see folks in person next year, but we are thankful for the health and safety of our employees, speakers and attendees that this year's format afforded us.
Whether it was understanding how to use video to tell your company's story, learning about the increased importance of securing your home networks and maintaining security in our new "work from anywhere" environment, garnering wisdom from agile or DevOps practices, developing an appreciation for entrepreneurs re-entering society, understanding what makes a great corporate culture or finding a greater fulfillment in your life, we hope you appreciate the great minds that went into developing such a sincere way of looking at how companies of all kinds can succeed.
We know that not everyone who might benefit from our Symposium was able to sign up this year. Feel free to register and receive all eight webinars filled with great tips on how to make your business better and things to consider implementing on your path to continued success.
We hope to see you next year! Stay healthy and safe.