If there was one thing about the year 2020 that many can agree on, it was change. What started out as a relatively normal new year not only soon took a grand turn, but in addition, gained momentum and changed life as we knew it. Humans are creatures of habit but also resilient, and the need to adapt was in full force. Some may argue it still is. Below we will explore some of the 2021 trends to watch out for.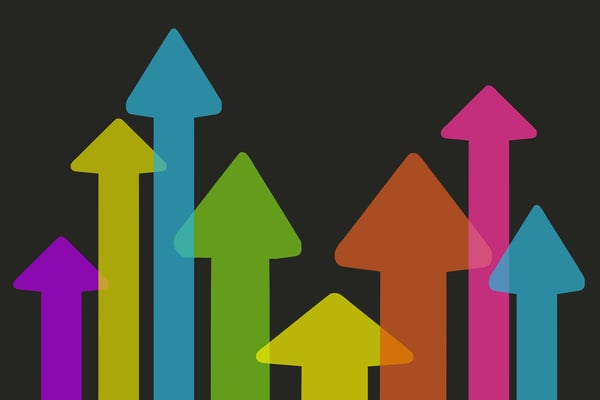 Work Day Trends
Mental Health & Wellness
You can't perform your best if you don't feel your best. Mental health is an imperative focus especially in current times. The events of 2020 impacted the mental health of many individuals, which also contributed to decreased physical health, increase in sleep problems and tension, feelings of isolation, and depression. As a result, many organizations acted quickly and established or revisited wellness benefits for their employees as well as offering more remote wellness services.
Remote Workforce
The events of 2020 not only shifted and reshaped the workforce but also off hours obligations. The need for flexibility and staggered schedules increased as lines became more blurred. There is also an ever growing need to have flexibility with remote meetings and collaboration, and remote accessibility in general – especially in light of schools still being closed or in hybrid teaching models. There may also be notice of additions and/or shifts in roles in order to adapt to today's changing needs and remote factor.
Physical Health & Safety
While a hybrid or remote workforce is the new normal nowadays, there is a stringent focus on health and safety of individuals while at the workplace. Safety measure and guidelines, both CDC and local, are to be enforced and adhered to. Many businesses established new protocols and processes to ensure safety measures are being followed, including office visitation tracking, deep cleaning and supply stocking, to name a few. Expect that in depth tracking and preventative measures will not only continue but remain part of our new normal.
IT Trends
IT Expectations
Expectations are shifting and will continue to do so. Changes that are already under way are likely to remain intact long after the pandemic has subsided. There are so many moving pieces that it is understandable that the world of IT can feel overwhelming. However, it is our belief that technology can and should empower the end user, not hinder them.
Security
No doubt will there be a focus on security and information protection with our ever-increasing virtual world. Data breaches, ransomware attacks, and an overall increased online presence means that establishing controls and ramping up security, as well as being cognizant, are crucial steps in decreasing risk. Data is powerful. Check out this blog on Data Loss Prevention to see what steps you can take to protect the information well-being of your organization.
Artificial Intelligence
Artificial Intelligence (also referred to as AI) tools are more commonly being used to detect security threats and this trend will continue to grow. AI is the simulation of human intelligence by computer systems. These computer systems are trained to think like humans and mimic human actions and traits. The computer system will learn how to react to certain scenarios, and ultimately can apply its intelligence to solve problems, or offer insight or recommendations.
Infrastructure Development & Expansion
Infrastructure development and expansion is more commonly on the radar and this will continue to hold true. Nowadays the demand is bigger than ever for high-speed internet and mobility. Many businesses, large and small, will invest in further developing or upgrading their infrastructure as well as actively explore technology advancements.
Bundling of Applications & Services
You may have had experience with similar in the past, whether it be your internet service provider or cell phone carrier, for example. Bundling applications and services does have its benefits; this can help reduce application size, enable more precise distribution, provide more centralized management, and allow for more of a "one-stop-shop" for individuals. Especially nowadays, with the need for fast, reliable and cohesive applications, this approach proves to be gaining even more momentum.
Cross-Industry Collaboration
Similar to the above, cross-industry collaboration is also gaining momentum due to what 2020 brought to the table. This approach can allow for technologies to be revisited and better developed, and there is some thought that cross-industry collaboration may aide in the overall recovery effort.
Automation
Automation will continue to be an explosive trend. The year of 2020 brought with it an increased need to be able to interact by using contactless and touchless methods. In addition to exploring automation solutions for areas that require human to human contact, automation also brings forth the opportunity to better the overall experience and an ability to refocus overall IT operations.
Cloud Everything
Cloud implementation, cloud security, and application monitoring will also remain prevalent. Implementation plans will continue to accelerate as the need for businesses to adapt to a more remote, robust, and secure environment prevails.
Startups
You may have caught wind of an increase in startup companies. As more technological needs and areas of improvement come to light with recent events, this presents an opportunity for creative individuals to bring forth their expertise and shine! Additionally, for any like-minded individuals, 2021 will bring forth plentiful opportunities to better improve and secure their organizations.
Feel free to contact us if you want more information on any of these trends or how that can impact your business.