In my all of my modest IT career, I've not seen or heard of something quite like the buzz surrounding the COVID19 coronavirus. Among the concerns of personal health and safety, customers are turning to me and iuvo Technologies, looking for guidance in developing preparedness plans. While a potential pandemic brings a unique set of challenges for any business, the principles from any disaster recovery plan definitely apply. When working with customers on their disaster response and business continuity plans, we are typically asked to look through the lens of technology so that is what I'll focus on here. The thought process usually follows a similar outline.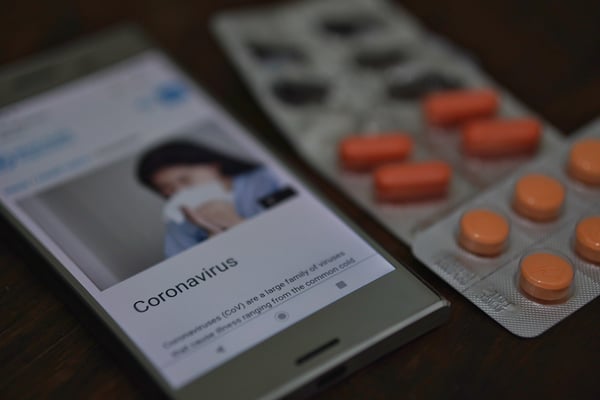 How do I keep my people safe?
COVID-19 has a long incubation time, about 2 weeks. People exposed to the virus are often asked to self-quarantine, even if they aren't showing symptoms. If your company does not already have a solid remote working policy, now is the time to create one. Though many of our customers have embraced allowing their employees to work remotely as needed, there can be cultural as well as technical challenges when it comes to making it a reality for your business. Your disaster response plan can be part of a larger conversation for your company's leadership. Talk to your IT staff and/or providers to determine what roadblocks exist if the majority of your employees must be quarantined, or if your office is closed entirely (more on this later).
How and what do I communicate with my people and customers?
Communication is imperative for any disaster response plan. Identifying the best way to keep your employees informed in real time is essential. For this we always advocate for utilizing a unified communications platform (this is something that combines real time chat, voice and video capabilities into one tool) and ensure that everyone in the company understands how to access and use it. For example, as a distributed organization iuvo Technologies uses Slack every day to keep its members connected. It is expected that all employees are logged into Slack during working hours and are reasonably responsive to important messages. We have developed a culture of use around Slack so everyone understands how to reach people (e.g. using the @ mention functionality) in individual and group settings. This avoids the confusion and delay of a manager trying to reach an employee via email, not getting a response then trying their cell phone and needing to leave a lengthy message only to realize that employee was in a meeting and could not be disturbed.
Staying connected with customers is also essential. It's important to have predetermined communications for:
Out of office message templates for impacted employees
Procedures for forwarding email and phone calls
Proactive messages to customers indicating who and where to call if they need to escalate an issue
Pre-recorded phone messages for automated attendants explaining how the service your customers receive from your business has been impacted and how to get assistance
How can my company stay productive?
This is the big one. Once your employees are safe and lines of communication are open, the last step is to identity the key activities your employees must be able to do remotely to maintain business continuity. Common activities include:
Access email and shared documents
Make and receive phone calls
Host and attend internal and customer meetings
Access key line of business applications (e.g. a CRM or ERP system)
If any of these activities involve a VPN connection, one of the biggest questions you need to answer is "can everyone in the company access the VPN at the same time?" Often the answer is no, for a variety of technical or security reasons. You may need additional software licensing to make it work or a larger capacity firewall or internet connection. Or, perhaps not all employees have VPN access.
We have assisted many of our customers with migrating their key IT infrastructure to the cloud so working from home is no different than being in the office (outside of the company of coworkers of course). Email, file sharing, document collaboration, meetings, phone calling (and all unified communications) exist as secure services in the cloud. Regardless, if you're business is not used to using these resources "full time," we recommend training employees on the tools at their disposal. For example, when scheduling a meeting for remote attendees, leave extra time at the beginning to sort out audio issues and try to set a cultural precedent for encouraging video sharing. This will enhance meeting attendee's sense of "being there" even if they are all working at home.
To learn more about how we're helping customers with disaster recovery and business continuity, please use our contact form.
Here are resources I found from Microsoft that give tips and advice for supporting remote working via Microsoft Teams. Most unified communications platforms have similar features so if your company uses something like Microsoft Teams or Slack to collaborate, these resources may help.