Last week iuvo Technologies, Boston's premier white-glove IT consulting and managed services provider, was named to the prestigious Channel Futures' 2019 MSP 501 list! The 12th annual MSP 501 identifies top forward-thinking global MSPs and leading trends in managed services.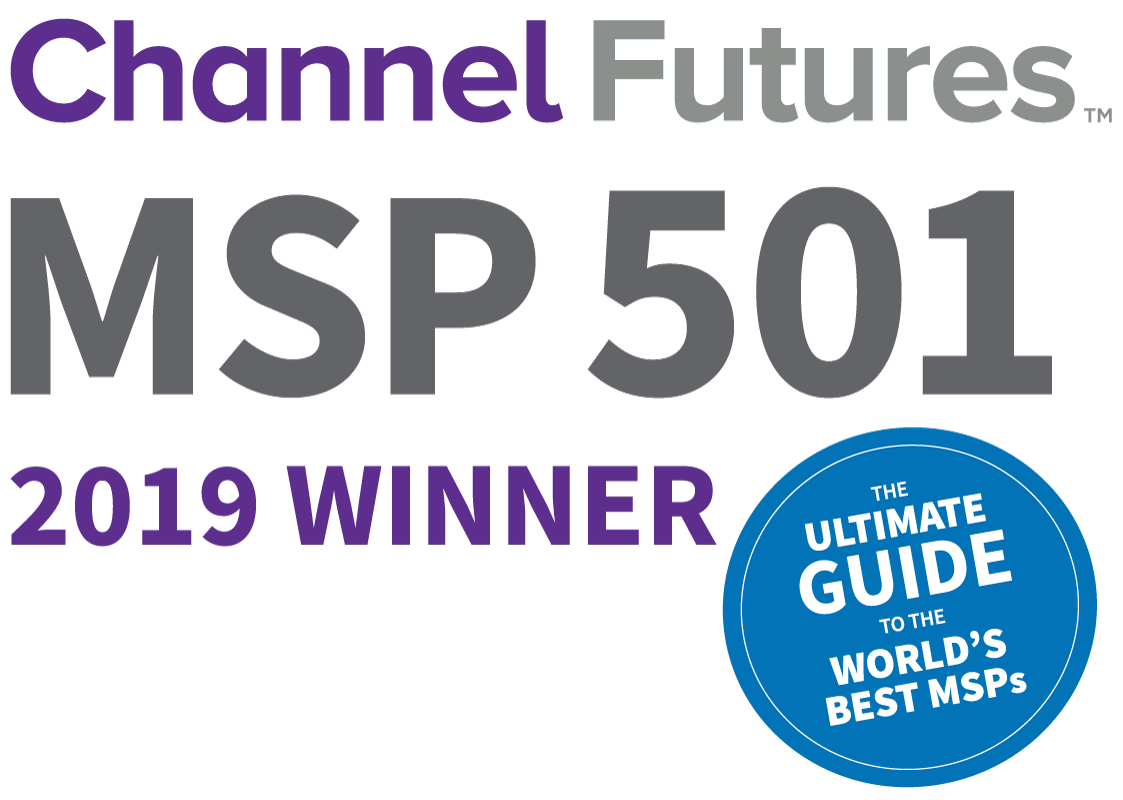 Every year, MSPs worldwide complete an extensive survey and application to report their product offerings, growth rates, annual total and recurring revenues, pricing structures, revenue mix and more. MSPs were ranked according to a unique methodology that weights revenue figures according to how well the applicant's business strategy anticipates trends in the fast-evolving channel ecosystem.
When asked what winning this award means to him and iuvo, President & CEO, Bryon Beilman said, "The MSP 501 has long been established as a standard that all MSPs hope to achieve. The application process was rigorous and winning world-wide recognition is a true accomplishment. The MSP 501 is used to objectively evaluate all of the IT service providers out there to determine who is offering the best service. We have been building a great service for our company, so it is a great feeling to get industry validation." He continued, "We feel like we provide the best IT services in the industry and we do it because it is good for our clients. Having an outside organization validate our efforts says we are on the right track. "
We are so proud to be recognized for this prestigious award! Our commitment to excellence is stronger than ever. Expect continued great things to come from iuvo Technologies!
The full list of winners is downloadable here:
https://technology.informaengage.com/CF_Promo_MSP501-A190273_WP_KC_06172019
About MSP 501 List
The 2019 MSP 501 list is based on data collected by Channel Futures and its sister site, Channel Partners. Data was collected online from March 1 through May 31, 2019. The MSP 501 list recognizes top managed service providers based on metrics including recurring revenue, growth and other factors.
About iuvo Technologies
iuvo Technologies is a Boston-based IT consulting company and managed services provider providing elegant, white-glove IT services and solutions to help businesses scale, increase efficiency and solve other business problems. Our core belief is technology should elevate your business results. Managed Services, IT Consulting, IT Strategy, Virtual CIO, DevOPS, Business Continuity, Security services and more are part of our offerings to make our clients successful. Have you ever wondered what you should be doing differently with your IT? Contact us with an issue and we will give you 2 complimentary hours of our time solving it so you can see how we work and the value we can add. Or you can schedule a complimentary assessment that looks at your entire IT set up.