Are you getting ready to begin a new project and wondering what's the best way to manage all of the moving pieces between departments? Or perhaps you're already knee-deep in a project that seems to be getting more complicated and disorganized by the day. Fortunately, there are tools that can help you sort this out, at least in terms of streamlining the communication and collaboration between your team members.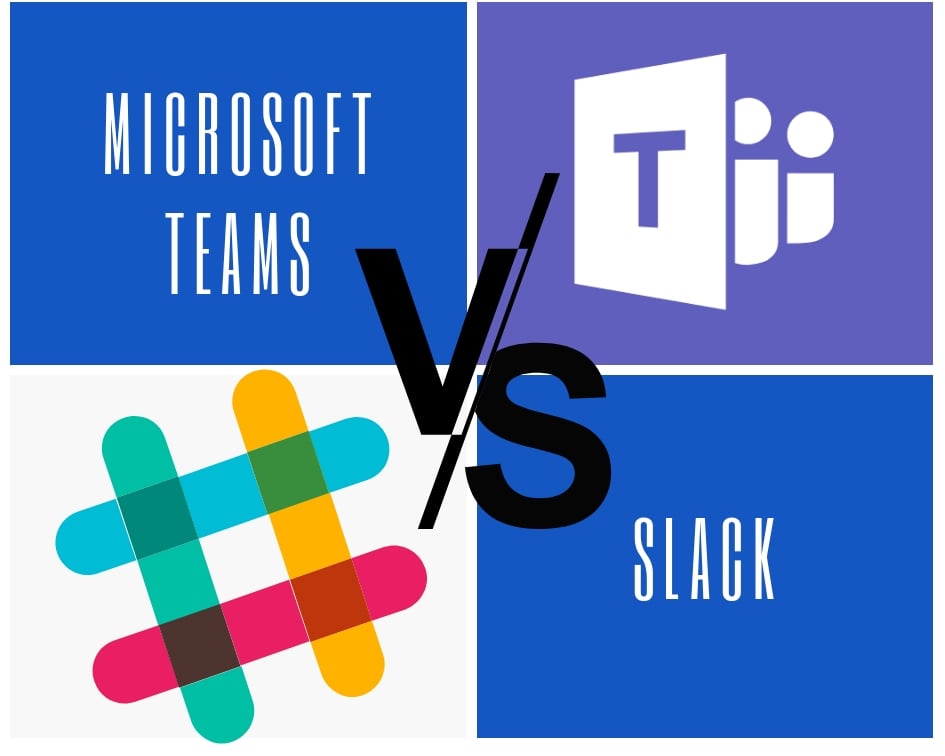 When it comes to technology, often times it's a race to the starting line to see which app or device will be the front runner. In the case of Microsoft Teams versus Slack, Slack beat Microsoft to the starting line by a long shot - but Microsoft is quickly gaining ground as the race truly gets underway.
So, which application is best suited to your needs? Is one better than the other for your intended use?
Take a look at the ins and outs of each to help you decide which tool to use.As you read through this article, consider the following questions:
How many people do you need to collaborate with?
Do you need people outside of your organization involved in the collaborative effort?
Is data security a primary concern?
Do you have any essential applications that would benefit from being integrated with the tool you choose?
Do you already use Office 365 Business Essentials or Business Premium? Is there an added advantage to using one of those products, if you don't already?
Costs
We'll kick things off by discussing costs, since that can be a heavily-weighted deciding factor for some organization and project budgets. To start, both Microsoft Teams and Slack have "freemium" versions available to users. The two apps differ, however, in their paid version prices and the various features within those price points.
Technically, Microsoft's collaboration app is - in and of itself - a complete, standalone product. However, ZDNet said it best: "Slack is a product. Microsoft Teams is a feature." In fact, it's at its most impressive as a part of the entire Microsoft experience. What the paid-versions offer isn't necessarily additional features - it's access to Office 365 Business Essentials ($5 per user, per month) or Office 365 Business Premium ($12.50 per user, per month). This means that Business Essentials users are given access to Exchange, Outlook, and SharePoint, while Business Premium users are given access to all of that plus the entire Microsoft Office Suite.
Slack, for its part, does exactly what it says it will do as a complete, standalone product that isn't reliant on other programs or applications. However, this standalone product also has three tiers of features and accessibility that it offers its users - a free version perfect for small businesses of less than 15 users, or their Standard ($8 per user, per month) and Plus ($15 per user, per month) options for organizations and teams that have larger needs.
Third-Party and Additional App Integrations
One of Microsoft Teams' strongest selling points is that it has robust integrations with the entire Microsoft Office suite. Since getting the paid version is simply buying a license for Office 365 Business Essentials or Business Premium, users get access to and integration with the apps they know and love. It also supports integrations with over 140 popular third-party apps, such as Asana, Trello and Zendesk.
Slack, meanwhile, boasts an impressive list of integrations. In fact, while Microsoft Teams is a bit locked down in terms of available integrations, it seems that Slack works with nearly any application. This is a huge boon to organizations that are really, truly trying to streamline everything into one centralized location. However, Slack has a maximum number of integrations available in their "freemium" version, while all three tiers of Microsoft Teams have access to unlimited (in so far as that integration is allowed) integrations.
Security
Due to the fact that Microsoft Teams is the "younger cousin" of the Microsoft Office Suite - a software package that powers a large majority of enterprises and governments around the world - the security is unbeatable. Yes, it's true that Slack boasts some compelling security features if you compare the two standalone products side-by-side. However, many of Slack's most intriguing security features (Single Sign On, custom retention, corporate exports, and OAuth with Google, just to name a few) don't kick in until you're using one of the paid versions. When you consider the standard Microsoft security and compliance features, such as multi-factor authentication, robust device and user rights management, auditing and reporting, and conditional access, that are included with Office 365 Business Essentials or Business Premium, they're pretty tough to beat.

Are you ready to take your IT to the next level and learn more about how it can truly help your business grow? Download our eBook, Build A Better Business By Outsourcing Your IT.