Many of our customers have come to us looking for guidance on the best tools to use to stay connected with their unexpectedly 100% remote teams. At iuvo Technologies we do our best to find tools that may already be at a customer's disposal and weigh that heavily into this type of decision, particularly when the time to implement is immediate. Because of this we try to avoid picking favorites or make blanket statements on what tool is best for everyone. Regardless, below we'll share training resources for some of the most popular tools our customers have today. If you would like to purchase or evaluate any of these tools please contact us and we will work with you to setup a pilot deployment for your organization.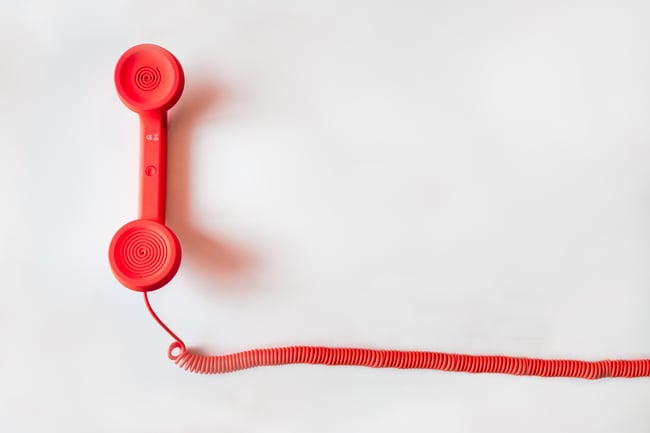 Microsoft Teams
Microsoft Teams is one of the newer players in the unified communications space. It combines chat, meetings, file collaboration and calling into a single, powerful tool. Microsoft realized they needed to completely redesign their primary collaboration tool, Skype for Business, in order to compete with newer players like Slack and Zoom. Rather than create a new version of Skype for Business, they decided to take a cloud first approach and built Teams from the ground up. Microsoft has a second mover advantage with Teams and incorporates a lot of desirable features from platforms like Slack, Zoom and Skype for Business. The best part is customers who already use Microsoft 365 have access to Teams today without the need to purchase a separate solution and will find it integrates nicely with the traditional Office tools they already use (like Outlook and the rest of the office suite).
Microsoft has an excellent series of resources explaining what Teams is and how to use it. Please follow the link below to reach the Teams training center and start with the "Intro to Microsoft Teams" video.
https://support.office.com/en-us/article/microsoft-teams-video-training-4f108e54-240b-4351-8084-b1089f0d21d7?wt.mc_id=otc_home
This Microsoft blog post is an excellent resource for staying connected while remote
https://www.microsoft.com/en-us/microsoft-365/blog/2020/03/10/staying-productive-while-working-remotely-with-microsoft-teams/
Slack
Slack is very popular in technical and engineering verticals because of its technical integration capabilities. Its focus on chat as a primary communication method and user interface emulates traditional tools like IRC that technical staff find familiar. Over the years Slack has worked to remain competitive by adding additional features like video calling and screen sharing to its tool. Its free license tier offers a low barrier to entry that others like Microsoft Teams have been forced to emulate. Slack's interface feels slightly dated given the current competition and certain functions like thread-based communications that have been added in throughout its life cycle feel clunky at times. Slack has limitations that newer more complete tools offer, like hosting customer or external facing meetings, requiring other tools like Zoom to purchase and integrate.
Slack has an excellent series of tips for working remotely available on its website.
https://slack.com/resources/using-slack/slack-remote-work-tips
It's product features page also explains more about what Slack is and how it works.
Zoom
Zoom is one of the most popular online meeting platforms today. It emerged several years ago when tools like WebEx and GoToMeeting were starting to stagnate on innovation. Zoom still offers one of the best and feature full online meeting experiences but the competition has all but caught up and is now surpassing them by offering a complete unified collaboration experience. Zoom has been working to round out their offering by now including group and 1:1 text chats and now a full phone system for customers looking for a more unified communications platform rather than just a best in class meeting solution. Still, it's early days for these features and for most customers we recommend pairing Zoom with a tool like Slack in order to provide a more complete experience.
Zoom has a great blog entry that goes over how to properly setup your workspace for the best video experience with recommended hardware as well as how to use some of their differentiating features such as virtual backgrounds. This article has links at the bottom to many other great resources for working from home.
https://blog.zoom.us/wordpress/2020/03/09/working-from-home-tips-to-meet-like-a-pro/
---
Generally speaking, if a customer is using Microsoft 365 and hasn't already started using another tool like Slack, Zoom, etc. we almost always recommend getting started with Microsoft Teams. It is a complete solution that offers enterprise grade features and security that is immediately available for no additional cost. For customers who are still using on premise technologies for communication or Google's Gsuite, the case for Zoom and Slack can be stronger. Regardless, iuvo Technologies can work with your business to develop the remote collaboration plan that best suits its needs.
Please see our other recent blog posts about working remotely and effectively staying connected with your teams, regardless of the tool you use.