"Am I going to be OK?" These words fell out of my mouth and I subsequently held my breath. There I was, at the doctor's office sitting in the exam room, somehow fearing the worst yet still hoping for the best. I went to the doctors due to feeling quite under the weather, as many people do when in said situation, and my mindset left something to be desired.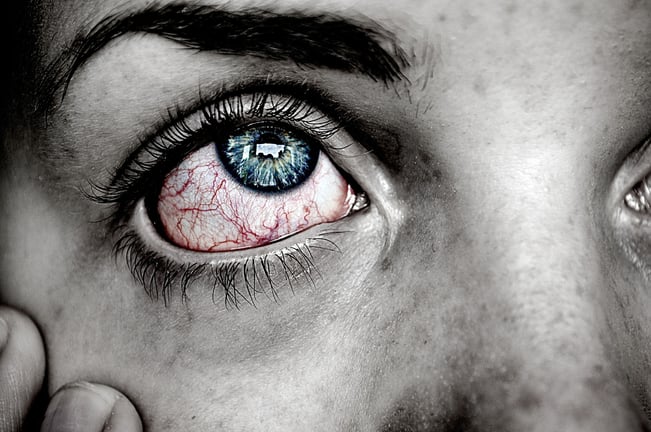 Chaos to Clarity – A Personal Story
Rewind to a few hours prior. In this day and age, the Internet is right at your fingertips and of course a default reaction before calling up the doctor's office was to hop onto Google to check out what might be going on with me. This ability to do this can be, ironically, extremely beneficial and convenient yet also terrifying. It turned out that I could need a cough drop or be getting ready to kick the bucket at any minute. I didn't know what to believe, what to trust, who to trust. I didn't necessarily understand all of the medical terms being thrown around, how certain things related to my situation. What was an action item? What could be deemed as not applicable?
So yes, the Google search didn't help me as much as I hoped. Now what to do? I have had past experiences where I call up an office or a business, and immediately enter into the annoying world of call routing. "Press one if you are calling about…", "Press the pound key to reach…". It is honestly a bit exciting when you are able to finally enter the queue in which you intended to. Then, you might play the waiting game and listen to some new age music or a recording of someone advising you to check out their website for an easy, fun experience. You may very well be familiar with this. It can leave something to be desired when you are experiencing a personal fire alarm.
Did I mention it was during a weekend in which I wasn't feeling so well? Timing is everything! So, needing to turn things around and quickly, I took a deep breath and dialed the doctor's office. I am fortunate to be in overall good health, and it is not frequently that I need to do this. I was immediately greeted by a woman who asked how I was and subsequently inquired on my reason for calling. I felt badly enough calling during the weekend, but the tone in her voice provided me with reassurance that a) I was not a nuisance and b) I was starting in the right place. Already I felt a shift for the better with my emotions.
I explained my situation and the woman wasted no time – she replied with "let's get you in right away" and an appointment was made. It would have been wonderful to have a self-driving car, given how I was feeling, but alas, I summoned up my strength and focused on getting myself over to the doctor's office.
Upon arriving, while checking in with the front desk, the receptionist's computer was intermittently freezing up and the digital signature pad turned unresponsive. The receptionist was apologetic and seemingly a bit flustered, and she mentioned to me that she was going to call their Help Desk for assistance. I am by no means a mind reader but the amused expression on her face led me to believe that it was perhaps not necessarily something she looked forward to doing. "This may be a few minutes" she advised with a smile. I understood. The IT Consultant in me wanted to say, "I am here and can help!" and go behind the desk to start troubleshooting. I love the analytical side of my field, putting the puzzle pieces together. I also love helping others. By nature, I wanted to see the receptionist overcome the obstacle and succeed (as turned out to be the case, sometimes just a simple reboot of the workstation can clear up those funny, one-off issues that throw you for a loop).
I won't bore you with the other details of the waiting room experience, we have all been there. Minutes can feel like hours, sometimes you can feel invisible, often you can feel lost. "Am I going to be OK?" runs thru your mind countless times. You would much rather be anywhere but in that waiting room, and at the same time, it is exactly where you want to be. You are here because you are seeking out a professional opinion. You are here because you are not your best self and recognize a need for improvement. Heaven forbid something take a wrong turn. Rest assured, you now have access to a wealth of trained individuals who know what to do and will act fast. The bottom line is: you are in excellent hands. (Just like your IT and iuvo Technologies!)
And yes…even though I was feeling the way I did, once seated in the exam room, I admit I spent some time studying the network cabling/setup in the examination room, wondering about the complexity of the passcode for the exam room computer, thought about the safety and privacy of my healthcare information being accessed via their healthcare network, and contemplating the maintenance schedule for their servers. This part of my brain is always "On"!
The physician who handled my case was wonderful. He took the time to explain my health scare storyline including what happened, what I need to do right away, and what the next steps and treatment plan would look like. Did I have questions? Certainly. The physician expertly listened and provided thoughtful answers that were clear and concise. The big question for me, "am I going to be OK", was answered with a sincere "yes". Maybe deep down I already knew this but coming from the expert, I could finally start believing it.
This was my own personal Chaos to Clarity experience. "Am I going to be OK?" and taking that initial first step to ensuring that, yes, this was going to be the case. In doing so, I learned I have resources at my fingertips who are armed with extensive knowledge and experience and want to help me overcome and stay on track!
Chaos to Clarity In The IT World
I write this not to stir up certain emotions too much (again, we have all been there with the health scares!) but to reassure you that when you find yourself trying to navigate the unsettling world of unfamiliarity, this is where you will discover that you are not alone and should aim to find the best possible resources to help you succeed.
This is iuvo Technologies. In what can oftentimes feel like a daunting, complex world of IT, iuvo Technologies is ready and here for you.