What exactly is Managed Services? Managed Services in Information Technology is a proactive relationship between a client and an IT Organization that can support and properly guide an organization to use the most current industry best practices and to ensure your company's IT is in the best state possible. This ensures your data, assets and other valuable information is protected in every way possible and that you're set up to achieve business goals and efficiencies. Our goal at iuvo Technologies is to give you the tools so your business can grow and thrive.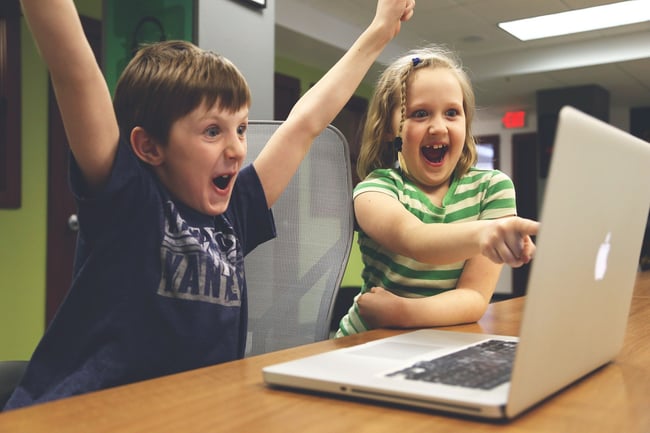 Why Use a Managed Services Provider
Using Managed Services for your company's information technology is a fantastic, proactive way to employ a broad set of top notch IT resources without the need to recruit and retain expensive talent in house. Working with a Managed Service Provider may seem like an expensive option to you at first, but you will find having access to experts with broad skill sets and decades of experience that fix things quickly and correctly the first time, and who can make precise decisions for your organization with ease will save you money.
How We Do It Differently
iuvo Technologies is a Managed Service Provider, or "Partner" as we like to say, that employs an amazing group of seasoned IT professionals. Each of our IT consultants has eighteen-plus years of experience. With our combined knowledge, we fully cover the entire range of IT needs that your company may need at any time to remain competitive and successful in your respective industry. Our experienced team is full of consultants with long, successful IT careers who are also really easy to talk to – something not commonly found in the IT world.
We also put an emphasis on customer service. In fact, we say we are "customer service obsessed". This obsession with the "best customer service in the industry" is what drives us to work together as a team to make sure all of our Clients get the best, most efficient work from us every day. We continually work together behind the scenes in order to get the greatest solution for your business every time, as your company's IT is important and needs proper planning and execution.
What We Can Do For You?
Whether you are looking for IT services or not, iuvo Technologies can do a complete audit of your company's IT infrastructure to get a baseline of your current status in all areas of IT such as security, business continuity, server infrastructure and virtualization to name a few. We do this audit for free because we believe it is extremely important for businesses to know the state of their IT as well as any vulnerabilities. Once we have this information, we work to give you a report that shows your current status as well as any and all recommendations to make your IT environment more secure and strategic. We will point out any glaring issues that need to be remedied immediately if your organization is susceptible to any security issues. If you are looking to hire a Managed Services Provider and think we are a good fit, we'll work with you as a partner who is committed to your company's success, as we have a vested interest in all of our Clients' continuing success and improvement.
Our Partners
iuvo Technologies is partnered with some of the biggest vendors in IT so our relationship is advantageous for all of our Clients. We have the access and ability to procure equipment, software-as-a-service and licensing, among other things, quickly and at great prices.
Our Services
Some of the services that iuvo Technologies can help you with include Cybersecurity, Cloud Computing, Business Continuity and Disaster Recovery, DevOps, Remote Monitoring/Support, Virtualization and Networking. We have experts in Linux and Windows and offer both Mac and PC support. We service all verticals and have extensive experience in Biotech/Life Sciences, EDA and Semiconductor, Finance and startup industries .We proactively monitor your environment and are aware of potential issues as they arise so we can address as quickly as possible. Our number one goal is to keep your IT and business running smoothly and meeting objectives.
Contact us to find out more about how we can partner together.